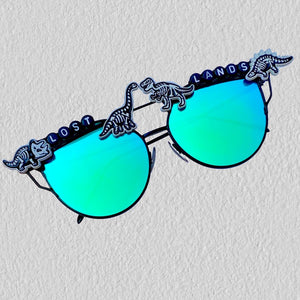 Basshead Merch
Regular price $54.99 Sale
Amazing Basshead Merch Sunglasses!
Get ready to break your fuckin' neck! in these bass bumpin' shades!
You'll be the envy of the festival or your friends party in these super unique rave glasses!
Great for birthdays, Basshead gifts, parties, festivals, raves or just raving at home looking stylish AF!
The perfect Basshead accessory!
___________________
Details:
* Nose pads are adjustable
* I can do a different sunglasses shape, lens color or frame color if you want something more customized!
* I add or remove any charms if you want a more minimalist style.
* I can also include lyrics, initials, names, titles, DJ names, or festival names for the wording instead.
**May take 2-4 weeks to ship due to covid shipping supply delays of my supplies.
 - - - - - - - 
Follow us on Instagram for new designs! 
Instagram: https://www.Instagram.com/ravefashiongoddess/
Twitter: https://www.twitter.com/ravefshngoddess/
Facebook: https://www.facebook.com/RaveFashionGoddess
TikTok: https://www.tiktok.com/@ravefashiongoddess
Pinterest: https://www.pinterest.com/RaveFashionGoddess
Feel free to ask any questions!
Happy Shopping Fashionauts!